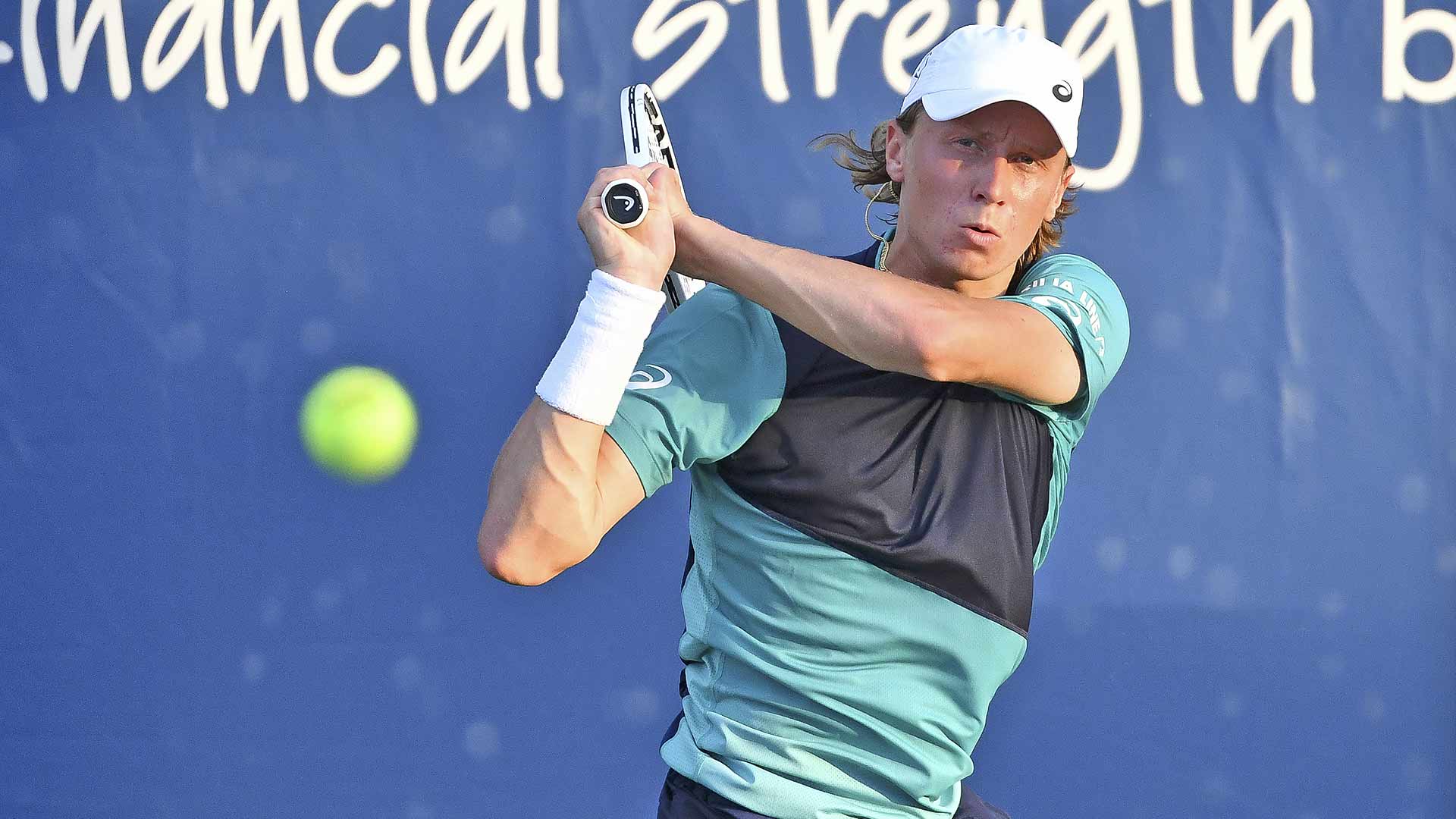 Twelve months ago, Emil Ruusuvuori was outside the Top 200 of the FedEx ATP Rankings. What a difference a year makes.
The Finn rallied past fellow #NextGenATP star Sebastian Korda 7-6(3), 4-6, 7-5 on Sunday to reach the second round of the Western & Southern Open, earning his first ATP Masters 1000 main draw victory.
"It was a really difficult match, especially mentally. There were a lot of ups and downs. I didn't play the best at any time in this match. But I survived, that's the key," Ruusuvuori, a qualifier, said. "That's how it goes sometimes. I'm just really happy we got through it."
Ruusuvuori neared the finish line when he led 7-6(3), 4-2, but in a flash Korda turned the tide to win the second set and move ahead 5-2 in the decider. The Finn didn't panic, though, remaining solid to win 20 of the final 22 points, advancing after two hours and seven minutes.
"I had him in the second set, there's no doubt about it," Ruusuvuori said. "But then it was one of the biggest comebacks in my career."
The 21-year-old is guaranteed to crack the Top 100 of the FedEx ATP Rankings for the first time when next Monday's standings are published.
"That was one of the big goals for sure," Ruusuvuori said. "But it's just one of the goals. It's a long season and the career is long. Just one step at a time. Now that's behind me and then we'll just go for the next goals."
Ruusuvuori, who also beat Korda in the 2017 US Open boys' singles event, is the first Finn to win a match in the Western & Southern Open main draw since Jarkko Nieminen in 2013. He will face a stiff test in the next round against sixth seed Matteo Berrettini.
"He's one of the best players on Tour at the moment. I'm sure after this break he's going to come up with some good tennis," Ruusuvuori said. "I have to show my best tennis if I want to keep up with him and I'm sure it's going to be a fun match. He's one of the best players, I have nothing to lose. We'll see how it goes."
Ruusuvori practised with Berrettini at Indian Wells this year before the BNP Paribas Open was cancelled due to COVID-19 concerns. His coach, Federico Ricci, is Italian and has known Berrettini for years. The #NextGenATP star is looking forward to the challenge.
"Tomorrow's the next match," Ruusuvori said. "We'll just have to focus on that, do the best we can to recover from this one and show the best tennis we can tomorrow."